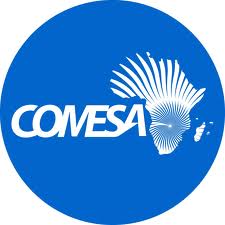 BACKGROUND
The COMESA Innovation Awards was launched in 2013 to celebrate the Africa Union 50th Anniversary. The Awards are aimed at recognizing and celebrating individuals and institutions that have used science, technology and innovation to advance the regional integration agenda.
The inaugural Innovation Awards were successfully given at the 17th
Summit of the COMESA Heads of States and Government held in February 2014 in Kinshasa DR. Congo.
This focus of the 2014-15 Awards will be on new products, new methods of production and new ways of improving technology. Also included in the criteria is methodology of opening up new markets, new ways of doing business, conquest of new sources of supply of raw materials and implementation of a new form of commercialization among others. Although the Innovation Awards are geared towards all innovators in memberstates, the 3 main target groups are SMEs, youth and women.
SMEs: COMESA has established an aggressive program to foster the development of technology based new enterprises. It is envisioned that SMEs would serve as the vehicle for harnessing existing technologies and use them to enhance industrial production. However SMEs are expected to be technology-based with high potential for growth. Thus the need to recognized and reward SMEs that contributes to the achievement of
this goal.
Youth: COMESA seeks to harness nature and grow the innovative capacity of the youthful population in the region for sustainable economic development. The youth will be challenged to harness science and technology to create wealth and employment. Through this they can provide innovative ways of solving challenges facing the region such as food security, access to basic education, healthcare, energy, climate change and industrialization among others.
Women: Women have traditionally been under represented in the fields of science and technology. Consequently COMESA will focus on women and like the youth challenge them to harness science and technology to come up with innovative ways of solving challenges in the region.
CRITERIA
The aim of the COMESA Innovation Award is to recognize promote and celebrate
individuals and institutions that either:
Have used Science, Technology and Innovation (STI) in practical applications to further the COMESA regional integration and development agenda; or
Have an invention that has the potential to further the COMESA regional integration and development agenda.
Categories:
Young (35 and below male and female)
Woman (Open to all Females)
SMEs ( SMSs that meets the definition of SMEs of a COMESA member state)
Group (open to all collaborative efforts)
Institution (Open to all institutions of any kind)
* Submissions are not limited to one category therefore a nominee can make submissions in more than one category.
Nominations:
The Awards will be done through a nomination process. Any person or company from anywhere in the world can submit a nomination.
Who is eligible?
Only the following can be nominated:
Citizens or long term legal residents of member states,
Teams of less than four members with at least one citizen of a member state.
Teams of 5 or more with at least 3 citizens of a member state.
A non-citizen member team will be considered if all its team members legally
residing in and the project based in a member state.
SMEs who are based in and operate in member states,
All institutions who are based in and do a substantial amount of business in member states
All the submissions must be in English or French, the nominations are to be submitted by 20th February 2015 electronically to e-mail innovation@comesa.int and copy to fkongongo@gmail.com or by Courier or registered mails to COMESA Secretariat
Please see attached 3 Nomination form for submission details and the full brochure for 2014-15 Call for nominations for full details